WHY JUMPCLOUD?
Reduce Costs with Unified Device and Identity Access Management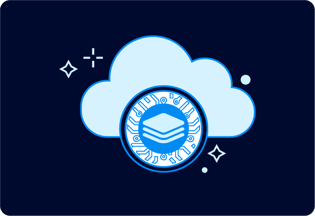 Use JumpCloud's open directory platform to easily manage your entire tech stack while reducing the number of point solutions needed to keep things running smoothly.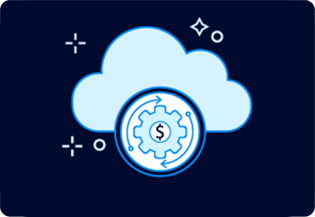 JumpCloud's catalog of pre-built and open integration capabilities, on top of its robust feature set and easy-to-use interface, significantly reduces your total cost of IT.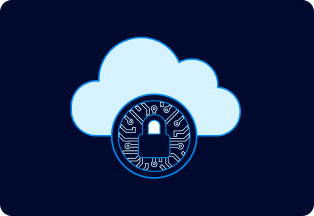 Improve your security posture, easily achieve compliance, and get complete support for IT operations with the JumpCloud Directory Platform.
JUMPCLOUD DIRECTORY PLATFORM
Identity, Devices, Access

Open Directory Platform
JumpCloud's open directory platform makes it possible to unify your technology stack across identity, access, and device management, in a cost-effective manner that doesn't sacrifice security or functionality.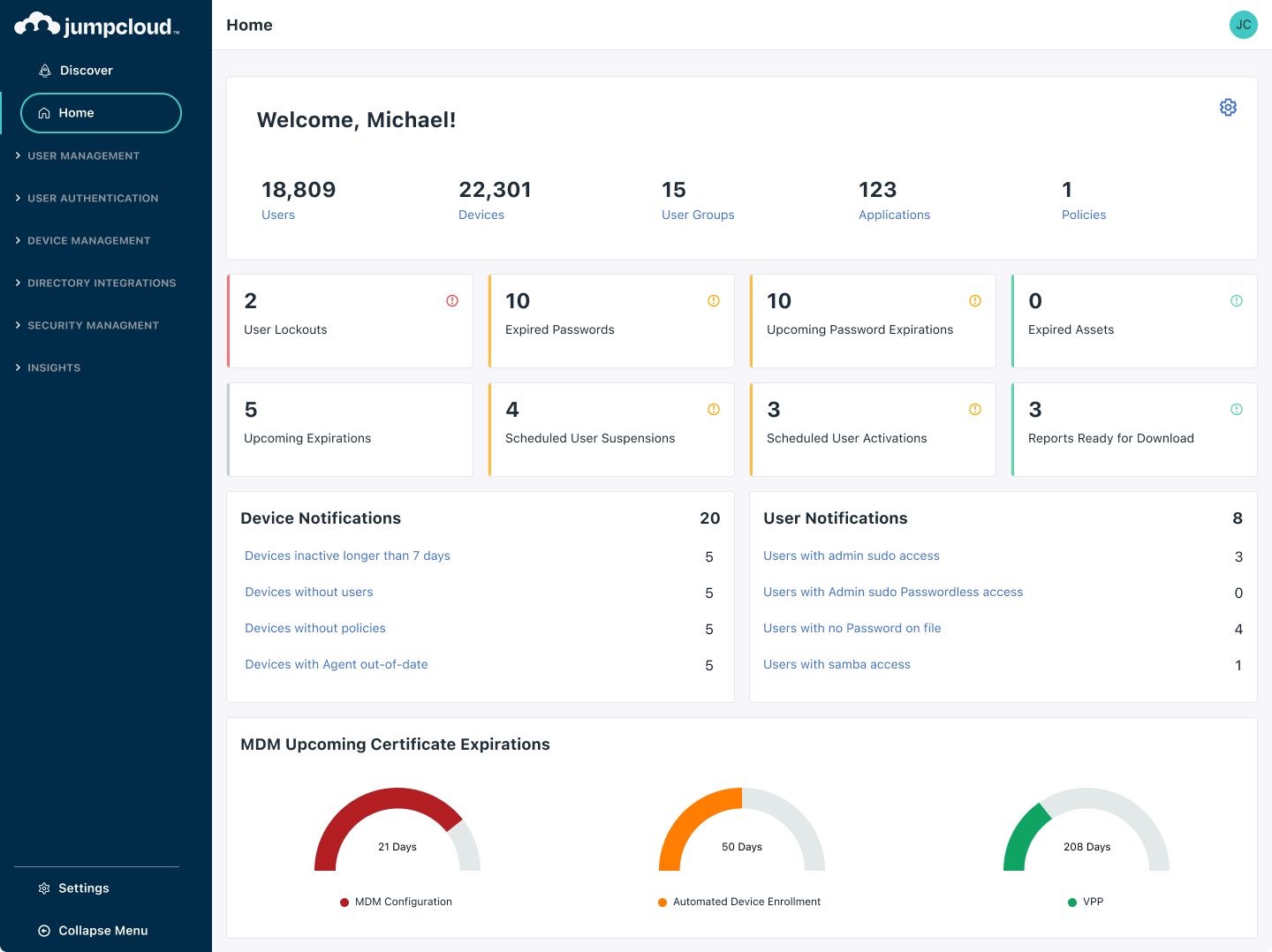 Centralised Identities
Enjoy full-scale, centralized identity management with unified user identities, organization-wide, no matter where they originate. Easily integrate other identity sources to automatically keep identities up-to-date and aligned across all connected resources. Eliminate attack vectors related to identity sprawl and reduce costs associated with using identity management point solutions.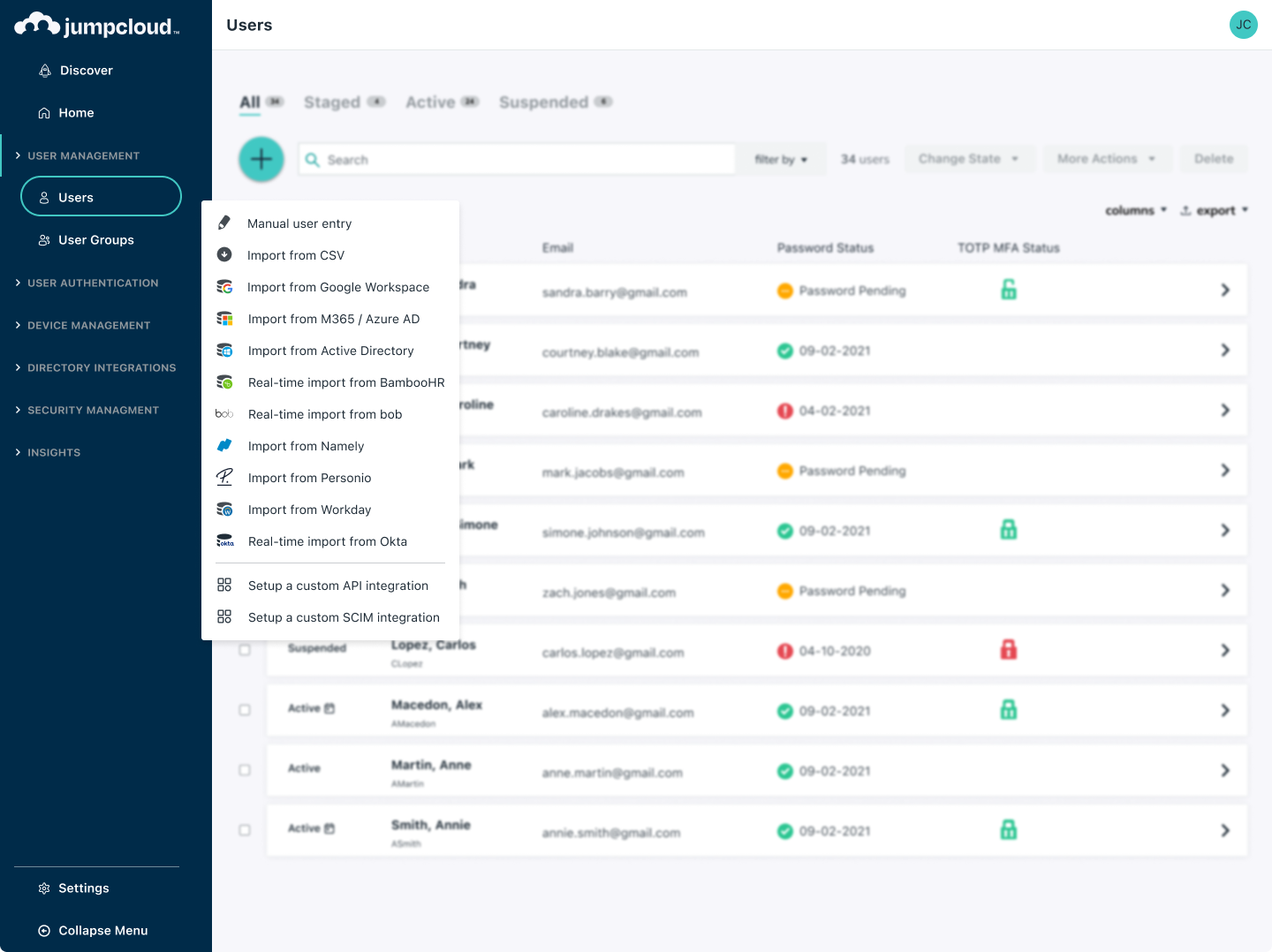 Secure Devices
Manage your entire fleet, regardless of OS or location, and create a scalable device management foundation that evolves with you. From one pane of glass, manage all server infrastructure and devices, whether they're mobile or non-mobile, corporate-owned, or part of a BYOD initiative. Use JumpCloud to achieve compliance, centrally monitor events, manage and export device data, enforce policies, patch machines, and more.

Frictionless Access
Simplify onboarding, offboarding, and ongoing access changes and provide users with access to the resources they need immediately, effectively, and securely. Reduce friction between departments through open integration capabilities that sync your tools, unify access privilege management, and improve employee productivity. Secure access with conditional access policies that protect your resources from evolving threats.

WHY PARTNER WITH US?
Over 100 Businesses Already Trust Us with their Cloud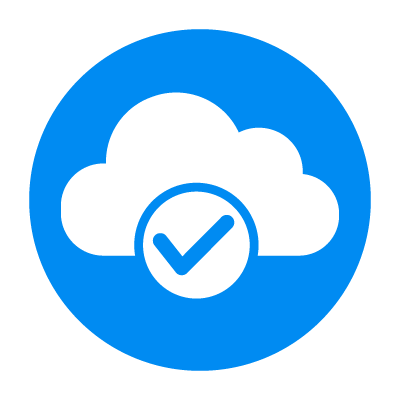 We're An Official GCP, AWS and Microsoft Azure Partner
That means cloud providers trust our team of engineers implicitly. Having handpicked over 100 of the best specialists in cloud-native technologies, we deliver better architect solutions, security, and value.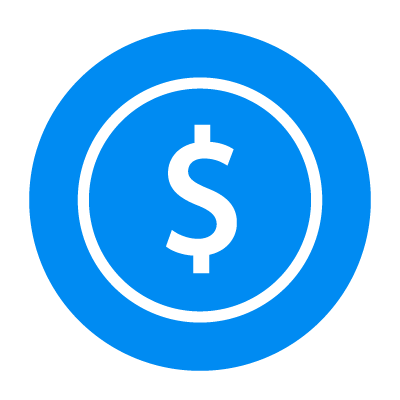 We Offer Better Payment Terms Than The Providers Themselves
With Deimos, you'll never have to worry about hitting your credit card limit again. As an official Cloud reseller, we'll pay your cloud spend and licences in advance, giving you 25-days to settle your account.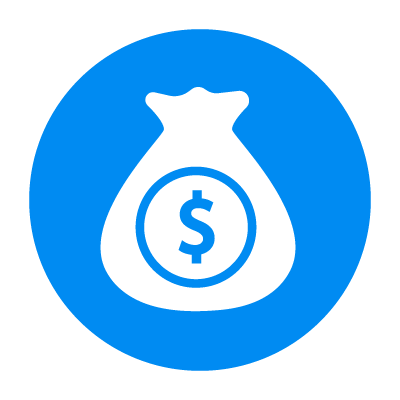 Discounts, Incentives & Preferential Rates
As a premier GCP, AWS and Azure partner, Deimos has a direct line to these cloud giants. So, you'll only ever need to engage with us, and we'll pass on discounts and incentives. You'll also get preferential rates for any implementation and engineering services rendered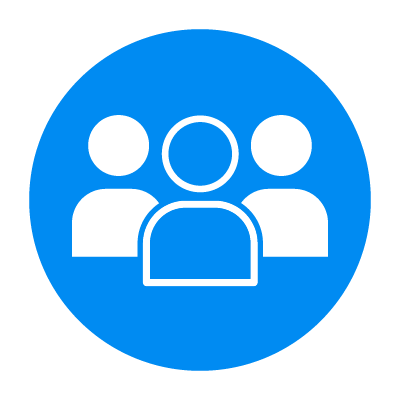 Access To Our Expert Team
Got a question about Google Cloud Platform (GCP), Amazon Web Services (AWS) or Microsoft Azure? We've got the answers. With Deimos, you get access to our team of specialist engineers.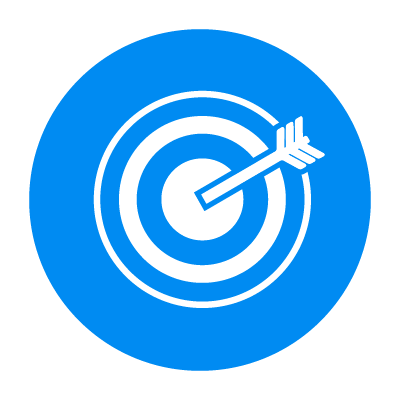 Deimos offers comprehensive end-to-end solutions, from initial consultation and architecture design to implementation, migration, and ongoing support. We can take care of every aspect of your loud journey, providing you with a seamless experience and peace-of-mind.
Our portfolio of successful cloud implementations speaks for itself. We have helped numerous businesses achieve their goals. Whether it's cost optimisation, workload modernisation, or digital transformation; you can trust Deimos to deliver results that align with your business objectives.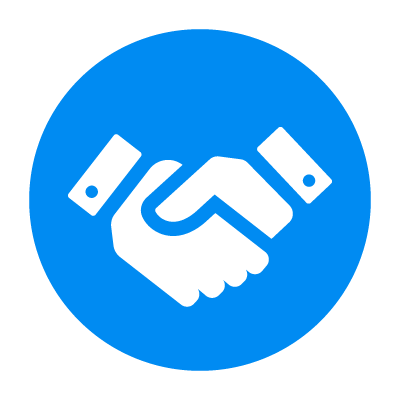 Partner with Deimos, and you can handle all your cloud billing needs through our expert billing administrators. We'll guide and assist you with any query and let you know when there are potential savings or discounts to take advantage of.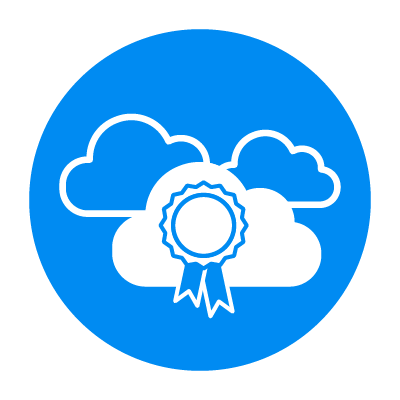 We're Accredited Across All Major Public Clouds & Cloud-Native Technologies
Our engineers are professionally certified across all major public clouds and cloud-native DevOps and SecOps tools. Certifications include: Kubernetes Administrator Certifications, Professional Cloud Security Engineer Certifications, Professional Cloud Architect Certifications, Professional Cloud Devops Engineer Certifications, Vault Associate Certifications and more.
OUR CLIENTS
Deimos is Trusted by Leading Businesses in Africa

JUMPCLOUD RESOURCES
Expand Your Knowledge of JumpCloud
JUMPCLOUD FAQS
Got Questions? We've Got Answers
What Is JumpCloud?
JumpCloud is a cloud-based directory service that provides secure, centralised management of user identities, devices, and applications.
What Are Some Of The Features Of JumpCloud?
JumpCloud provides a range of features including user authentication, authorization, and access control, as well as device management, LDAP integration, and multi-factor authentication.
How Does JumpCloud Work?
JumpCloud connects to your IT resources, such as computers, servers, applications, and networks, and provides a single identity for each user that can be used to access all of those resources. JumpCloud also provides APIs that allow third-party applications to authenticate users against the JumpCloud directory.
Is JumpCloud Secure?
JumpCloud uses a variety of security measures, including encryption, multi-factor authentication, and strict access controls, to ensure that user data is kept secure.
What Operating Systems Does JumpCloud Support?
JumpCloud supports a wide range of operating systems, including Windows, Mac, Linux, iOS, and Android.
What Is JumpCloud Used For?
JumpCloud is a zero-trust directory platform that customers use to authenticate, authorise, and manage users, devices, and applications. They do it all through a common directory in the cloud, instead of through legacy, on-premises IT systems.
Is JumpCloud A Password Manager?
The JumpCloud Password Manager enables your team to securely manage and share passwords, 2FA (two-factor authentication) tokens, and other types of sensitive information while providing you with full visibility and control over passwords used across your organisation.
Is JumpCloud A VPN?
With JumpCloud's domainless architecture, your users may not need to use a VPN but can still be secure. VPN access can be managed via JumpCloud's cloud LDAP or RADIUS services. Admins can enable access to the VPN through group membership in JumpCloud, and users can authenticate through their JumpCloud credentials.
Does JumpCloud Allow Remote Access?
JumpCloud Remote Assist is a cloud-based remote support solution from JumpCloud for IT teams. As an IT Admin with Manager role permissions or higher, you can remotely view and control the end user's device for troubleshooting, maintenance or training purposes, as well as grant Remote Assist access to Help Desk Admins.
The sale will go to the salesperson that knows the prospect best. A single view of your prospect is critical. Connect your website. Connect your ERP. Capture prospects early on in their buying cycle. Send & rotate leads instantly to reps. Be notified when leads are not actioned in time. Know when leads return to your site.
Is JumpCloud A SaaS?
JumpCloud Directory-as-a-Service is a next generation SaaS IdP with the power to connect user identities to virtually any IT resource, regardless of platform, provider, protocol, or location.
We help businesses excel in the multi-cloud world. Subscribe to our newsletter for the latest industry trends and advancements.